GPE Fluids Management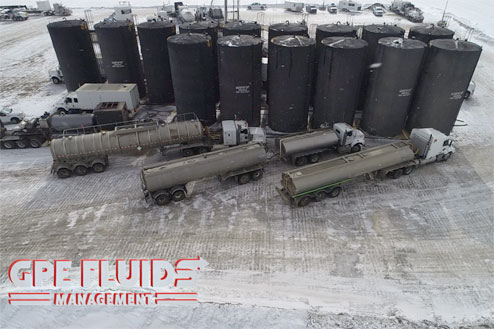 We manage a range of fluids which includes safe handling and transportation services.
KCL Sales Include:
1.5% KCL Heated
3% KCL Heated
20% KCL Heated
We can custom mix KCL percentages at the request of our oil partners.
Heated Water Sales
Temperature of water can be modified to oil companies specific requirements
Trucks
Tandem Axle Tractors
Tri axle Trailer
Tandem Vacuum Truck
Super B's
Contact us if you would like to learn more about fluids management today!